BD-5 Information Memo - No. 4
---
Courtesy of Mr. Ken Trager
Successful Open House at Newton
Open House held at Newton, Kansas, Sept. 4 and 5 was a success, with about 400 visitors on Saturday, and 700 to 800 on Sunday. At any one time there were at least two dozen aircraft parked along the taxiway, in front of the BD Flight Test Center Hangar. In the car lot, license plates from Texas, Mexico, Indiana, Wisconsin, California, New York, Colorado, New Mexico and of course, Kansas, were in evidence.
A seminar on the BD-5 was held at 10 a.m. and 3:30 p.m. each day, during which Jim Bede explained in detail method of construction, performance capabilities, and passed on information and data obtained from initial tests with the BD-5. The change in location of the BD-5's fuel tank from the fuselage to the wings, the introduction of the new American-made engine and the announcement that the BD-5 fuselage will be of all-metal construction was made.
A Kiekhaefer engine, as well as partly-constructed sections of a BD-5, were on display and useful construction tips were revealed to those present.
Possibly the highlight of the whole weekend so far as the visitors were concerned was seeing the BD-5 performing high speed taxi runs down the mammoth 300 ft. wide main runway, and the ease with which the wings could be removed and installed.
Gene Soucy and Tom Poberezny gave an aerobatic performance in their Pitts Specials between 2 and 3 p.m. on both days. They had obtained a special FAA permit for this and Gene took the opportunity during this period to put the BD-4 (four-place, high-wing, 180 hp. Lycoming) through its paces, performing some outstanding maneuvers.
At the end of the day movies were shown of Jim Bede's BD-2 World Flight aircraft in action, and Jim described how data obtained from the development of this aircraft, together with information obtained from his other experimental projects, had helped in the development of the BD-5.
Such was the success of this first Open House at our new facility that a number of people were already talking about the possibility of it becoming an annual event.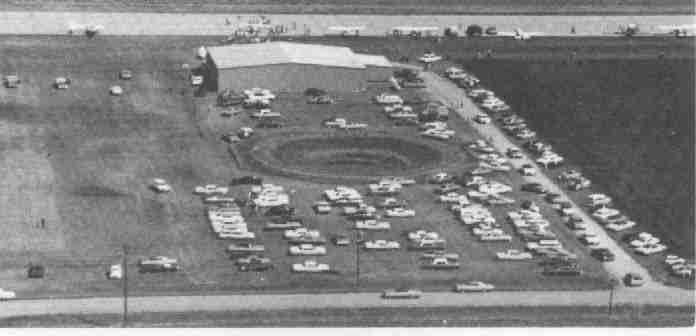 ---
BD-5 Fuselage Goes All-Metal
We have now decided on all-aluminum construction with the BD-5 fuselage instead of using a fiberglass "skin" as with the BD-5 "Micro" prototype.
This change to aluminum for the fuselage outer shell would have been impossible without the special interest that has been shown in the BD-5. Because of the response we have had, we are now able to go to the complicated and expensive tooling necessary for production of an aluminum fuselage.
There are, of course, many advantages with the aluminum fuselage, one of them being - in addition to the fact that the fuselage will actually be stronger and lighter than the fiberglass version -- the rate of construction at which the fuselage can be made. With the expensive tooling that is necessary to produce these, we are looking at much faster production in unlimited volume, as opposed to the slower method of producing the fiberglass one. In addition to being stronger and lighter, the assembly of a fuselage made from aluminum will also be much easier. This now makes the BD-5 an all-metal bird.

---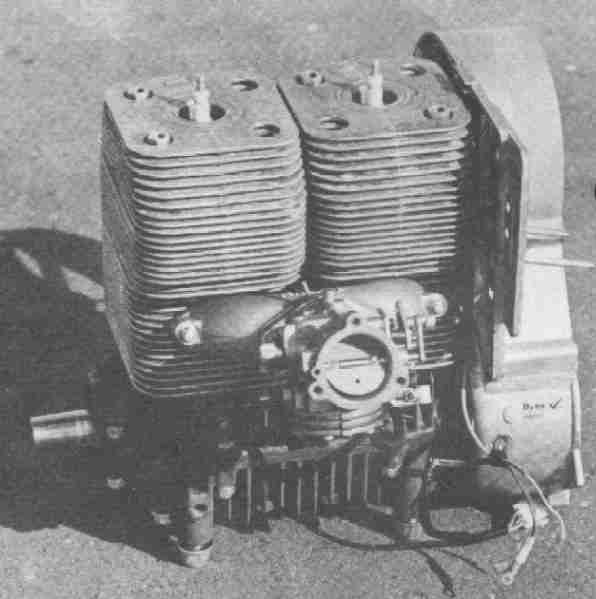 New Engine for the BD-5
When the BD-5 "Micro" was first conceived, it was our intention to try and find a suitable American-made engine for it. Several powerplants, including a number from foreign manufacturers, were considered and the most suitable we could find was an engine from Fuji Industries in Japan. Extensive testing of this particular engine proved it to be a good quality unit of exceptional reliability. However, we have now found an engine of American manufacture equally as good, if not superior in certain areas, than the Japanese-made engine.
It is the Kiekhaefer Aeromarine engine manufactured by Kiekhaefer Aeromarine Products, Inc., of Fond du Lac, Wisconsin. The standard BD-5 will be equipped with a 35 hp Kiekhaefer engine and optional powerplants of 42 and 70 hp will be available. Prices for the optional engines have not yet been determined as this will depend to large degree on demand. For example, if the majority of BD-5 customers elect to go with the larger engines, this will help in keeping the price of the larger engines down. Further information concerning this will be published in a future Information Memo.
---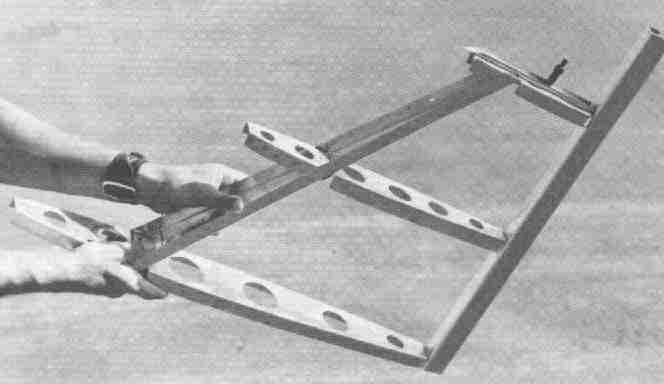 ---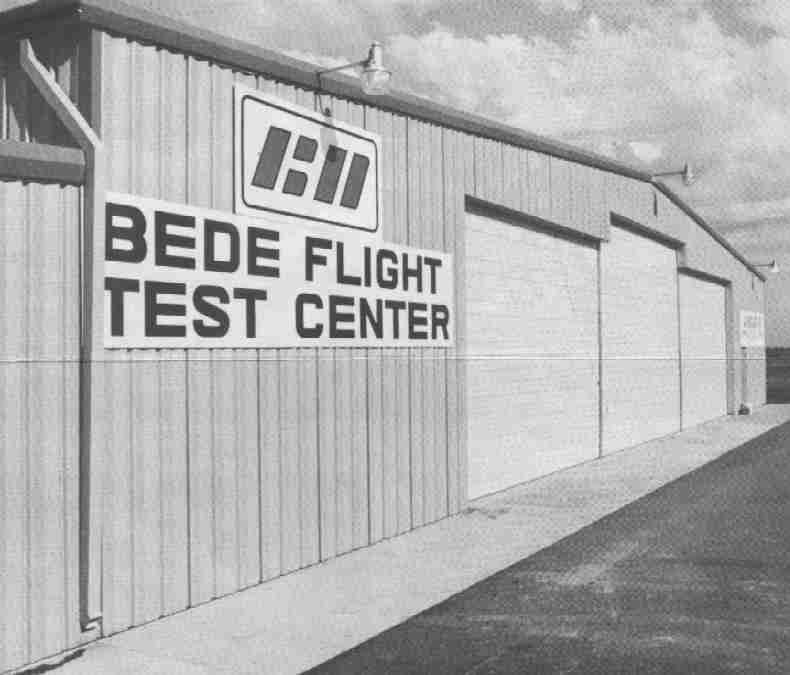 BD-5 Flight Test Center in Newton
The BD Flight Test Center is a modern hangar located at Newton Municipal Airport, Kansas.
The BD-5 will be based at Newton permanently and all flight and engineering tests will be carried out at this new facility. We are adding to the new facility a new engineering workshop as well as larger drawing offices.
BD-5 customers as well as anyone interested in the BD-5 will be welcome to visit the new facility at any time during normal working hours.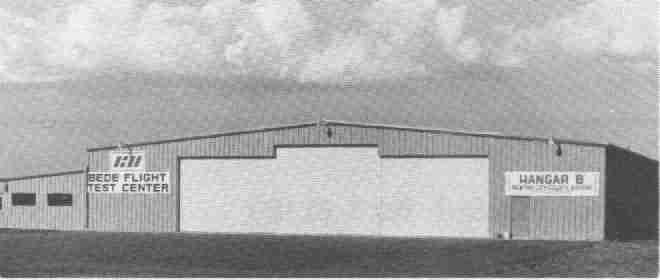 ---
News Flash! BD-5 Flies!
As we go to press with this Information Memo we hear from our BD Flight Test Center in Newton, Kansas that the BD-5 made its first flight on Sunday, September 12. More details in the next Information Memo.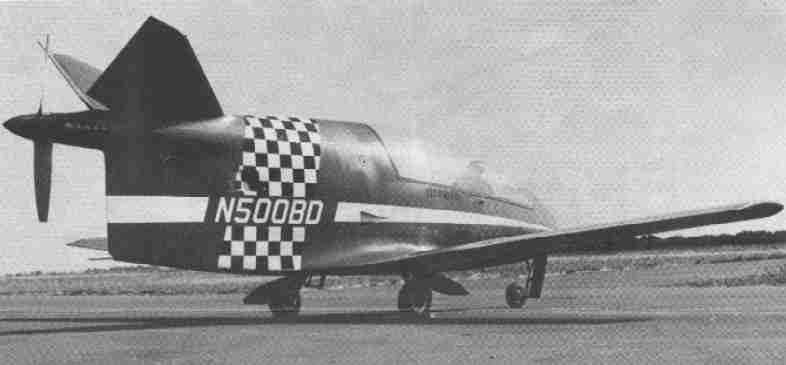 Last Update: 8/3/98